How to Start an Eyelash Extensions Business at Home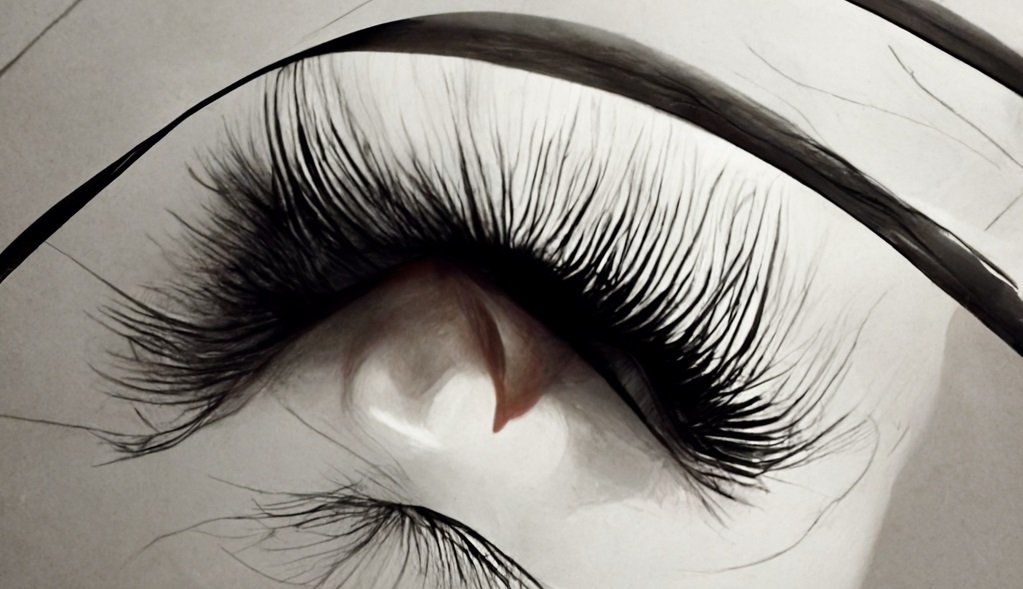 Starting your own business can be a great way to achieve financial independence and control your career. However, it's important to micro brushesider all the aspects of starting a business before taking the plunge. eyelash extension businesses are becoming increasingly popular, as they offer a convenient way for women to enhance their natural beauty. If you're thinking of starting an eyelash extension business at home, there are a few things you need to keep in mind.
Set up your room
Create a dedicated workstation in your home where you can comfortably treat your clients. This area should be as private as possible so that you may control the lighting and temperature. In addition to a comfy chair for your customers, you'll also need an easily accessible table to place all of your goods on. By establishing a soothing atmosphere for your clients from the outset, they will receive competent care.
Find clients
Tell those closest to you about your home business and put it on social media so that you can bring in customers. You might provide a discount to individuals who are new to encourage them to use your services. You may also look into collaborating with a local salon so that they may refer clients to you at flea markets and craft fairs. Homeowners will be more inclined to utilize your services if they see you actively participating in the community.
What services to offer
The most popular eyelash extension services are the classic, hybrid, and volume sets.
Classic lash extensions are one synthetic lash per natural lash. They are good for a more natural look or for those who have never had lash extensions before. The average cost for a full set of classic lashes is $120.
Hybrid lash extensions are a mix of classic and volume lashes. They give a fuller look than classic lashes but are not as dramatic as volume lashes. The average cost for a full set of hybrid lashes is $140.
Volume lash extensions are multiple lighter-weight synthetic lashes applied to one natural lash. This creates a much fuller look and is good for those who want a more dramatic look. The average cost for a full set of volume lashes is $160.
When starting your business, you should offer all three of these services so that you can cater to a wider range of clients. As you gain more experience, you may specialize in one type of lash extension service.
By offering high-quality eyelash extension services at an affordable price, you will be able to build a successful business from the comfort of your own home.
What goods are required to establish a home eyelash extension service?
In order to provide eyelash extension services, you will need the following supplies:
Lash extensions in various lengths, thicknesses, and curls.
Lash adhesive.
Tweezers.
Scissors.
Microbrushes.
Cleaning solution.
Pencil or Lash Map.
These are the basic supplies required to get started with your business. As you gain more experience, you may find that there are other tools and products that better suit your needs.
How to Create an aftercare plan
After you have applied for the lash extensions, it is important to give your clients a run-down of how to properly take care of their new lashes. This aftercare plan should include:
Do not get them wet for the first 24 hours after application.
Avoid using oil-based products near the lash line.
Gently brush them with a clean mascara wand daily.
Come back for touch-ups every 2-3 weeks.
Be careful when removing makeup.
By providing your clients with an aftercare plan, you can help them keep their lash extensions looking great in between appointments. This will make them more likely to come back to you for future services.
Set up a booking system
It is critical to establish a booking system in order to run your business effectively. This will allow you to keep track of your appointments and ensure that you are ready for the next client. There are several different online booking systems accessible, such as ScheduleOnce and Acuity Scheduling. These technologies make it simple for you to send appointment reminders and manage your schedule.
By setting up a booking system and following the other steps in this guide, you will be well on your way to starting a successful eyelash extensions business at home.
Read on to learn more: